Harrie Blommestijn "E-motions 24.01 – 28.02.2004
January 24, 2004 9:19 pm
There's old cars and old houses
White eyes you can't see
There's streets with broken pavements
Round a long forgotten tree
Somewhere sirens are calling
A mediaeval tune
And the city is shivering
Under a dark moon

"Dark Moon", Harrie Blommesteijn 2003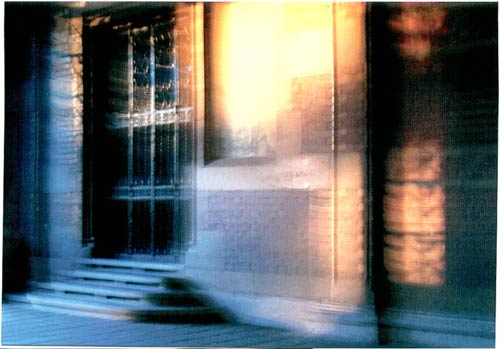 Harrie Blommesteijn "Rijksmuseum Amsterdam, closed" 2003
E-motion
His photographs are like the texts of his songs: full of emotion, full of melancholy, full of atmosphere. His work reminds us of Bacon, Hopper, Monet.He is a painter with light, who dives beneath the surface of the superficial.
In his words: "I believe that reality exists of constantly moving particles. What we see is just a moment in time, a surface. Under the surface lies a deeper reality, a reality that we can perceive with other senses than the vision. It is that reality that I capture".
His images are touching and unsettling. Images of the streets of Amsterdam, California, Paris and recently Venice, images of his daughters and his dogs Sjonnie and Cheever, images of farmhouses in Belgium.
He studied at the Rietveld Academy in Amsterdam and has been on international exhibitions, most recently in California where he worked and lived during the past year. His show "E-motion" in WM Gallery is the first opportunity since a long time to see his work here in Holland.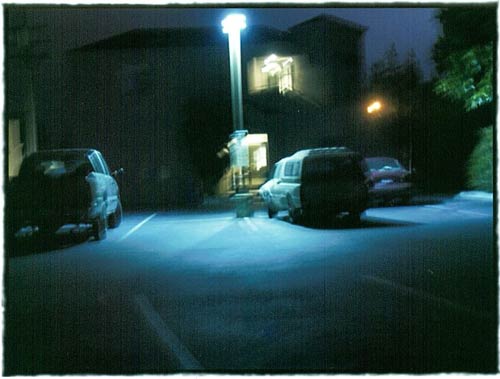 Harrie Blommesteijn "Late Lastnight #2", California 2002
E-motion
Zijn foto's zijn als zijn songteksten: vol van emotie, vol weemoed, vol sfeer. Hij doet denken aan Bacon, aan Hopper, aan Monet. Hij is een schilder met licht, die onder de oppervlakte van het alledaagse duikt.
Zelf zegt hij daarover: "De werkelijkheid zie ik als voortdurend bewegende deeltjes, en wat we denken te zien is slechts een moment-opname. Daaronder ligt een diepere werkelijkheid, eentje die we ook waarnemen maar met andere zintuigen dan het oog. En dat is de werkelijkheid die ik vastleg".
Het zijn beelden die je raken en die je knagen: straatbeelden uit Amsterdam, Californie, Parijs en recent Venetie, beelden van boerderijen in Belgie, van zijn dochters, van zijn honden Sjonnie en Cheever.
Hij volgde de Rietveld en exposeerde internationaal, het meest recent in Californie, waar hij het afgelopen jaar woonde en werkte. Voor het eerst sinds lange tijd is er weer een kans om zijn werk hier in Nederland te zien, op de expositie "E-motion" in WM Gallery, Amsterdam.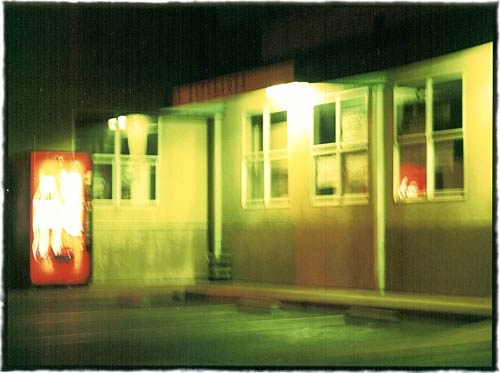 Harrie Blommesteijn "For Hopper", California 2002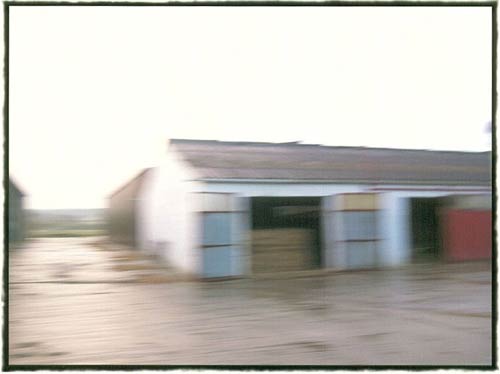 Harrie Blommesteijn "Farm #3", Belgium 2003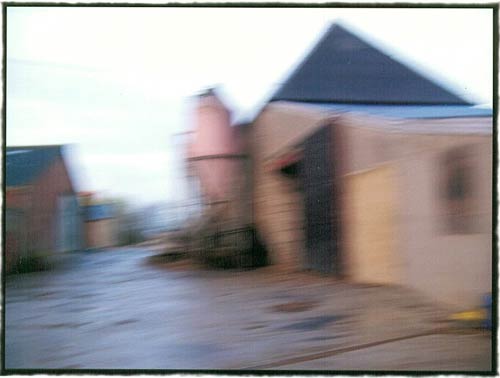 Harrie Blommesteijn "Farm #2", Belgium 2003

Tags: Harrie Blommesteijn