Renan Cepeda "Light Paintings" 13.10 – 17.11.2007
October 13, 2007 2:35 pm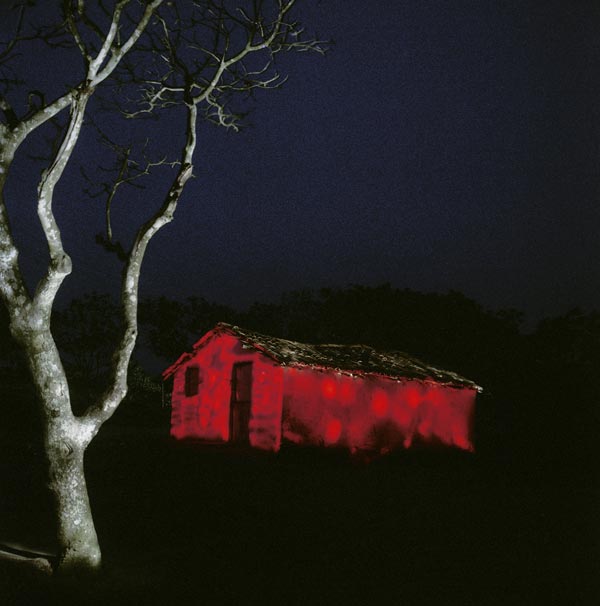 Renan Cepeda

Een expositie met recente werken van de Braziliaanse fotograaf Renan Cepeda. Cepeda's fascinerende tropische nachtfoto's worden "ingekleurd" met behulp van een eenvoudige zaklantaarn. De kunstenaar heeft een simpele eigen techniek die hem in staat stelt het alledaagse in een unieke magische nachtwereld om te toveren.Het contrast tussen de gewone – "natuurlijke" – objecten en de kunstmatige behandeling met licht levert prachtige en overtuigende motieven op. De foto's ondergingen geen verdere manipulatie (geen photoshop). Daardoor blijft de compositie van het beeld en zijn presentatie trouw aan de eenvoud van het motief.Het werk van Renan Cepeda werd bekroond met de derde plaats op de International Agfa Photo Award, 2004.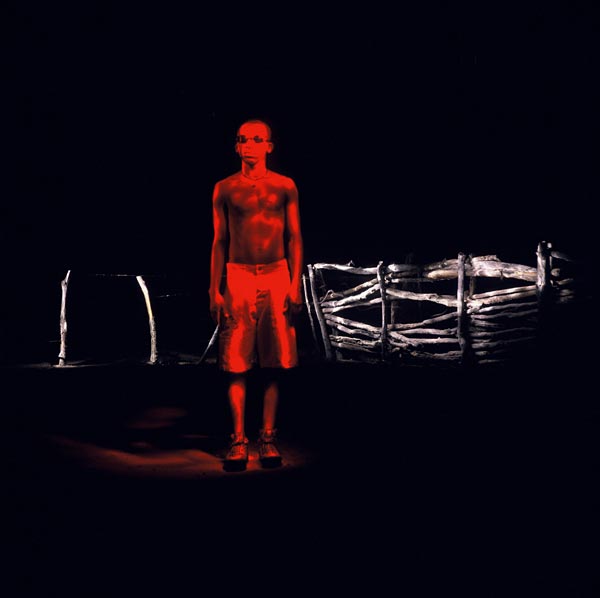 Renan Cepeda
An exhibition of recent works by Brazilian photographer Renan Cepeda.Cepeda's fascinating tropical images are created from long-exposure, night-time shots that the artist has "painted" with light, using a simple pocket torch. This innovative technique turns the ordinary into the magical and unique.

Cepeda creates a stark contrast between the incidentally present – "natural" – object and an artificially imposed scenery. This contrast emerges as a fantastical motif, which demonstrates the artist's creative will. Because Cepeda resisted the temptation to indulge in the manipulation of the images (no photoshop), the composition of the picture and its presentation remain true to the simplicity of the object.

Renan Cepeda's work was awarded third place at the International Agfa Photo Award, 2004.

Renan Cepeda. Born in Rio de Janeiro in 1966, Cepeda started to photograph at the age of 11. he has been a professional photographer since 1987. Renan Cepeda was a staff member of the Brazilian newspaper Jornal do Brasil from 1988 to 1993, having worked in all departments from fashion to hot news, portraits, and large sports events. After leaving Jornal do Brasil, he started working as a free-lancer for the most important Brazilian magazines, including Veja, Época, Isto É, Elle, Exame, and Folha de São Paulo. He was also a correspondent for the French agency Sipa-Presse during the period 1993/95.
Cepeda currently works on personal projects. He has been experimenting with infrared film since 1991, and has developed photo essays using that technique, especially on landscapes. "Pichações" ("Light Graffiti") is his most recent work, introducing the technique of light painting.
Recent individual exhibitions:
Galeria Murilo Castro, Belo Horizonte, Brazil, September 2007
Pinacotheque of São Paulo State, Brazil, March 2007;
Conjunto Cultural da Caixa, Brasília, Salvador and Curitiba, Brazil, 2006;
Contemporary Art Museum of Pernambuco, Brazil, July 2006;
Galeria Arte x Arte, Buenos Aires, Agentina, 2004;
Galeria Anita Schwartz, Rio de Janeiro, Brazil, 2002
Recent group exhibitions:
Museo de Arte Contemporânea de Rosário, Argentina, 2006;
Color/Generations – Tepper Takayama Fine Arts, Boston, USA, 2005;
L'Orangerie Du Thabor, Rennes, France, 2005;
Santo André Salon, São Paulo, 2005
Parque Laje, Rio de Janeiro, 2005;
FUNARTE-SP Salon of National Fundation of Arts, São Paulo, 2005;
Salon Arte Pará, Belém, Brazil, 2004;
XXlX Salon of Ribeirão Preto, SP, Brazil, 2004;
X Salon of Bahia, – Museu de Arte Moderna da Bahia, Salvador, 2003/2004;
XVl Salon of Praia Grande, SP, Brazil, 2004;
Centro Cultural General San Martín, Buenos Aires, 2004;
"FOTO/3" –– with Rogerio Reis and Fabian, Galeria Anita Schwartz, Rio de Janeiro, 2003;
12a Expofoto – Espaço BNDES, Rio de Janeiro, 2002;
Foto? Arte? – Veiga de Almeida University, Rio de Janeiro, 2002;
"Transfiguration" Geneve Multimedia Salon, Geneva, Switzerland, 2002;
"Transfigurations" – Contemporary Photography Collection. Centro Cultural Light, Rio de Janeiro, 2001;
Awards:
Acquisition-prize of Santo André Salon, 2005;
Fellowship from Artistic-Historical Patrimony Foundation of Pernambuco State (FUNDARPE) to the project "Pichações", 2005;
International Agfa Photo Award for "Pichações", Germany, 2004.
Honor mention – 4th Mercocidades International Photography Contest, 2004 ;
1st prize – Ministry of Environment/Rio de Janeiro's Botanic Garden Photo Contest, 2002;
2nd prize – Tijuca National Park Photo Contest, 2002;
2nd prize – Ministry of Environment/Rio de Janeiro's Botanic Garden Photo Contest, 2001;
Honor mention – FUNARTE Brazilian Art foundation Nacional Fellowship Contest, 1998, with project "As Três Chapadas" (The Tree Chapadas);
Honor mention – FUNARTE Brazilian Art Foundation Nacional Fellowship Contest, 1997, with project "Pichação de Luz" (Painting Light in Landscapes);
Two prizes at Oceangrafic National Photo Contest from Rio Grande University, Brazil. 1990.
---
Gallery WM, Elandsgracht 35, 1016 TN Amsterdam
tel: 020-4211113, fax: 020-6391931
Open donderdag tot en met zaterdag, 1e zondag vd maand 14-18 uur
Email: gallery@gallerywm.com
Website: www.gallerywm.com

Tags: Renan Cepeda