Wanda Michalak "Ten" 16.01 – 20.02.2010
January 16, 2010 2:21 pm

photo: Pete Purnell / book design Studio Roszkowska

Wanda takes us to her favourite places. For her
one journey ends and another begins…

TEN years of exhibitions.

TEN years of emotions, of "coups de coeurs' of shared pleasures.

TEN blazing years, marked with happiness and passion, artists and the public.

TEN years of culture confrontations; East, West, North, and South.

TEN years later, a new milestone. Un passage de témoin. A new generation is taking over. The WM adventure is only starting. Stay turned.

TEN years, let's celebrate!

16 Jan 2010 17.00-20.00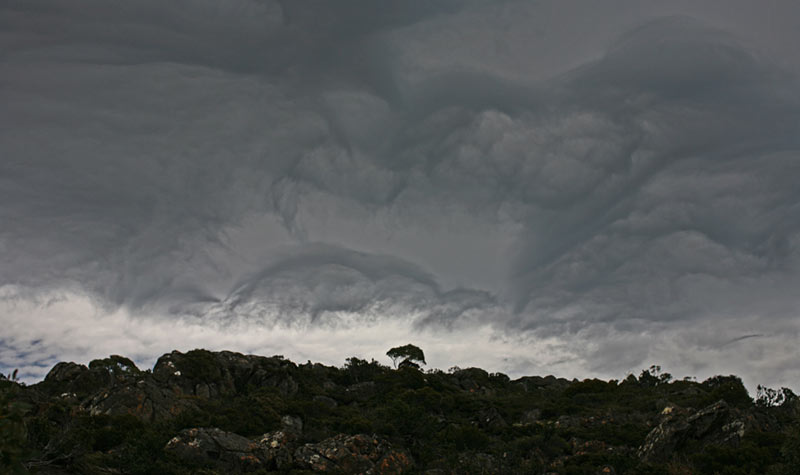 Wanda Michalak "Storm in Tassie" 2009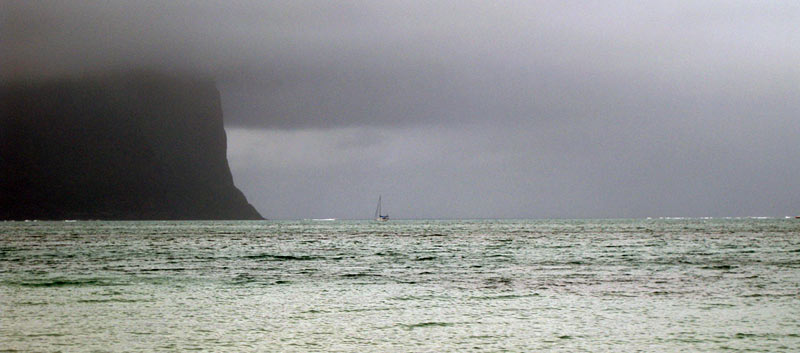 Wanda Michalak "Lord Howe" 2009
"Ten" is an unusual exhibition for Wanda Michalak in several ways. One of these is, undoubtedly, that this will probably be the last of her exhibitions that she will curate herself personally at the Gallery WM in the foreseeable future. Moreover, it is the last exhibition – in a long line of exhibitions, spanning exactly ten years – that will be organised by her and Paul before handing over the reigns of gallery-operations to me and Nahuel Blaton. In fact, "Ten' celebrates 10 years of WM's existence under her auspices.
Thus, it marks an end to her curatorial activities at WM as well as a beginning. Not only as a beginning of new management of the Gallery she started, but also the beginning of a new life at one of the world's symbolic extremities; Australia.
The current exhibition, I think, reflects this period of transformation or, as we anthropologists like to call it, this 'liminal phase'.
Without going into the particularities of each individual photograph, the exhibition as a whole seems, in essence, to be a quest for perfection. Perhaps even a quest for a 'Tabula Rasa'. We have already encountered this search for an unaltered, untainted and pristine world in Michalak's ongoing series; 'World Watching'. Whereas 'World Watching' incorporated the (her own) naked body into the captured landscapes – an imagination of how the world would 'feel' at the very beginning of humanity's tentative steps and subsequent immersion into Terra Incognita – "Ten" leaves out the human corpus altogether. "Ten" seems to be, rather unsettlingly, an imagination of being on the brink, the edge of a precipice of the unknown, the last vestige of Terra Firma before the Great Leap.
"Ten" then, is more than just the sum of its individual imageries. Images – to be sure – resonant with beauty, poetry and a transcendental aesthetic. Rather, it is a vista of a New World. A world not yet peopled by visions and versions of the Self. A world not yet appropriated, not yet embodied. A world that has yet to be explored.
We, the recipients of Wanda's imagination and Paul's perseverance, wish them both the very best and the most of luck in their explorations to come.
Sebastian Rypson


Wanda Michalak "Triple Bird" 2009
"Ten" is in meerdere opzichten een ongewone tentoonstelling voor Wanda Michalak. Één daarvan is dat dit waarschijnlijk haar laatste tentoonstelling die zij zelf, in de nabije toekomst, persoonlijk zal cureren in de WM Gallery. Bovendien is zal dit de laatste tentoonstelling zijn – in een lange lijn van tentoonstellingen de afgelopen tien jaar – dat wordt georganiseerd door haar en Paul vóórdat zij het reilen en zeilen van de galerie overhandigen aan mij en Nahuel Blaton. "Ten" viert, in feite, tien jaar van WMs bestaan onder Wanda's hoede.
Zo bezien, markeert het een einde aan haar curatorische activiteiten bij WM, evenals een begin. Niet alleen een begin van nieuwe management van de galerie die zij begon, maar ook het begin van een nieuw leven in een van ''werelds symbolische extremiteiten; Australië.
De huidige tentoonstelling weerspiegelt deze periode van transformatie of, zoals wij antropologen het graag noemen, deze 'liminale fase'.
Zonder zich te verdiepen in de bijzonderheden van elke individuele foto, de tentoonstelling in zijn geheel lijkt, in wezen, een queeste naar perfectie. Misschien zelfs een zoektocht naar een 'Tabula Rasa'. We zijn dit zoeken naar perfectie al tegengekomen in Michalaks lopende reeks; 'World Watching'. Terwijl 'World Watching' het (haar eigen) naakte lichaam in de geschoten landschappen incorporeerde – een verbeelding van de wijze waarop de wereld zou 'voelen' aan het begin van de mensheids tentatieve stappen in Terra Incognita – sluit 'Ten' het menselijk lichaam in zijn geheel uit. 'Ten' lijkt een verbeelding te zijn van het op de rand staan, aan de rand van een afgrond van het onbekende, het laatste overblijfsel van Terra firma, vóór de Grote Sprong.
'Ten' vervolgens, is meer dan de optelsom van haar individuele beelden. Beelden – zeker – met schoonheid, poëzie en een trancendentele esthetiek. Het is veeleer een panorama van een nieuwe wereld. Een wereld nog niet bevolkt door visies en versies van het Zelf. Een wereld nog niet toegeeigend, nog niet belichaamd. Een wereld die nog verkend moet worden.
Wij, de ontvangers van Wandas verbeeldingskracht en Pauls volharding, wensen hun zowel het allerbeste als het meeste geluk in deze exploraties die zullen komen.
Sebastian Rypson
"ten years":
Book-catalogue; 138 pages, 19x21cm,
Retrospective celebrating 10 years at the Gallery WM.
Limited Edition.

Price: 25 Euro, special price at opening and exhibition
(16/01/10 – 20/02/10): 20 Euro.

"ten years":
Boek-Catalogus; 138 bladzijden, 19x21cm,
Retrospectief en viering van 10 jaar Gallery WM.
Beperkte Oplage.

Prijs: 25 euro, speciale prijs bij opening en tentoonstelling
(16/01/10 20/02/10): 20 euro.


Wanda Michalak "Lord Howe" 2009

Wanda Michalak "Sundown Cruisers" 2009
Tags: Wanda Michalak