Tadeusz Rolke "Beyond the Time" 28.01 – 18.03.2006
January 28, 2006 12:05 am
| | |
| --- | --- |
| | |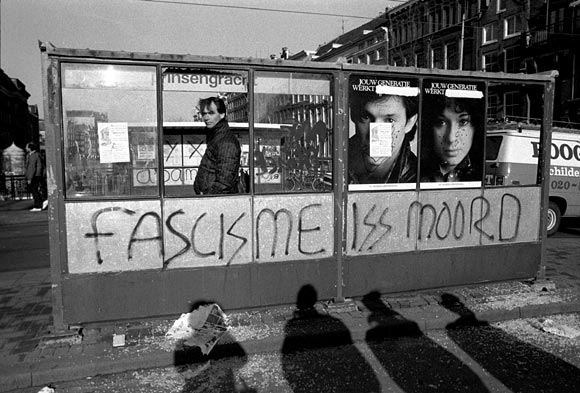 Tadeusz Rolke "Peter Lorenz van Gottberg, Amsterdam 1981"
The exhibition "Beyond the Time" presents a selection of some twenty photographs of Tadeusz Rolke's vast collection of works. It is a mini-retrospective with examples from the most important themes in his work.There are his first reportage photographs from the late 1950's when the artist cooperated with the "Stolica" weekly. There are portraits of artists, reflecting Rolke's close relations with art circles through his work for the prestigious German magazine ART.

There are also pictures taken during his numerous travels across Europe, including rarely shown photographs from Sicily or a picture from the famous fish market in Hamburg, which is part of a separate series "Fischmarkt" realized during Rolke's stay of a few years in this city in the 1970s.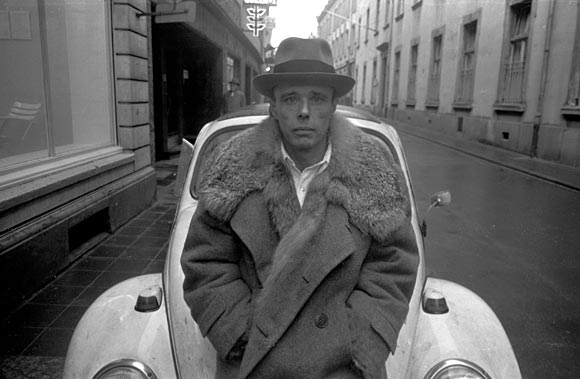 Tadeusz Rolke "Joseph Beuys – Dusseldorf 1971"
Finally there are pictures taken during the artists incessant travels, photographs made in the tiny town of Montevarcchi in Tuscany, in Piaski in the Lublin region, in Telechow in Masovia, in Rumanian Transilvania and in Ukraine.
Rolke's photography is a subjective documentary which despite the passage of time carries an uncorroded universal message. The strength of the pictures lies in their registration of life and human warmth.
With his approach to photography – that of a slightly distanced but benevolent commentator – Tadeusz Rolke has become one of the greatest photographers who have tried to reproduce the atmosphere of time passing.
The specific charm of these perfectly composed black and white pictures is to allow the viewer to immerse himself in the not so distant past and to find there considerable areas of truth that still dwell in our memory.
Marek Grygiel
De tentoonstelling zal te bezichtigen zijn vanaf 28 januari t/m 18 maart 2006 in de Gallery WM, Elandsgracht 35, Amsterdam. De opening vindt plaats op zaterdag 28 januari van 17.00 tot 19.00 uur.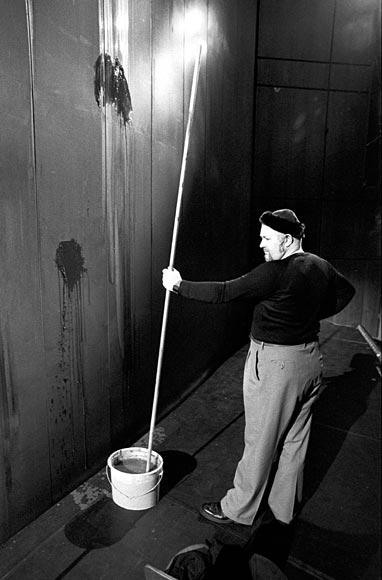 Tadeusz Rolke "Wolf Vostell – Stuttgart – 1979"


Beyond the timeFor the last few years, especially since his memorable exhibition "I have been photographing the 1960,s and not only …. " , there has been a growing interest in Tadeusz Rolke's photographic work both in Poland and abroad. This coincides with his revitalized activity which makes him one of the busiest contemporary Polish photographers.
Rolke, in spite of the considerable size of his past work, has never ceased in realizing new projects, resulting in consecutive exhibitions in Warsaw, Paris, Düsseldorf, Vilna [twice], Toran, Bratislava [twice], Die in France, Hamburg, Plock, Bielsko-Biala, Bialystok, Zielona Gora, Berlin…
In recent years he prepared three important projects: "A Neigbour Girl" with Chris Niedenthal – the first presentation was in Warsaw's Zacheta Gallery, "We were here (Chassidim)" – Jewish Historical Institute and "Baia Mare" – Foksal Gallery Foundation in Warsaw. The latter two are still in progress.Tadeusz Rolke [Warsaw 1929] started photographing during the Second World
War. He participated in the Warsaw uprising in 1944. In 1951 he was arrested and imprisoned for alleged participation in an "anti-state association". After his release from prison he started to work as a photographer.
In the late 1950's he won many awards in all-Poland competitions. The political tensions of the late 1960's however caused him to leave Poland and for the next decade lived in Germany. In 1980 he returned to Poland where he now lives and works.

Marek Grygiel

Before the 1990s in Poland, good reportage meant pictures showing smiling female tractor-drivers, happily hurrying to work. Shooting pictures in the street did not fit within the canons of photography at that time. As a discipline most closely connected with everyday life, photojournalism was subject to censorship. The press photo was a varnished reality, while efforts to transcend the official convention stood a poor chance. Tadeusz Rolke crossed the line with his debut in the 1950s, demonstrating you could fight for a true picture of reality.

"Rolke is one of the figures whose achievements taught the generation of photographers in the 1970s and 1980s," says Krzysztof Miller, a leading reporter for Gazeta Wyborcza. Rolke's photos depicted the difficult living conditions of Gypsies in localities near Warsaw. Showing poverty, dirt and everyday life, the shots quickly brought him fame.

Extract from "Photography in the Light" in The Warsaw Voice Online 11 August 2002

Tags: Tadeusz Rolke