Jeanette Bos "Statia Song" 01.04 – 30.04.2022
February 1, 2022 3:33 pm
opening Friday  1 April 2022
Gallery WM has the ultimate pleasure to present the following exhibition:
STATIA SONG
by
Jeanette Bos
April 1st  through April 30th, 2022
at
Gallery WM
Opening: Friday April 1st, 16:00 – 19:00 hrs
"The people of Statia have welcomed me into their lives and their homes, they let me photograph them, they taught me to sing and play music, they made me a member of the traditional string band and of a group of women singing hymns in the homes of mourning families during the wake before a funeral. They have become my family.
 These images are my ode to Statia's big family, my song for them: STATIA SONG." Jeanette Bos
Statia Song
A photographic ode to the island and community of St. Eustatius by photographer Jeanette Bos,
In June 1996 Fate carried photographer Jeanette Bos to the Caribbean island of St. Eustatius, or Statia, as it is colloquially known. Instantly enchanted by this small rock (21km2) in the wide, warm, Caribbean waters, Bos soon found her way in the hamlet with the incongruous name of Oranjestad, the capital of Statia. Initially the plan was to make a photo book about island life within three months, but things turned out differently: Statia irrevocably held Bos in its grip; its narrow streets full of chickens and cows, yards with overgrown car wrecks, pink blossoming creepers, fields between wooden houses but, above all: the friendliness of its people.
In 1996, about 2000 people lived on Statia, mainly old Statian families with African roots, supplemented by a few hundred foreigners: Dutch teachers, American retirees and employees of the American oil transhipment company. The old Statian families were closely linked by kinship and lived in near proximity to one another, in an intricate web of familial relationships. "We all one family." This extended family wrapped Jeanette into its fold, teaching her to sing and make music, making her a member of the traditional string band and of a women's group that sing songs at funeral vigils, at the homes of grieving families. People let her into their homes and into their lives, into their past, into their stories.
This past is one of glory and violence. Of the unimaginably cruel days of slavery, not so long ago. In 1996, there were still old people who remembered the whispered stories of relatives born before the abolition of slavery. Descendants of the legendary African ancestor Congo Sam have only recentlydared to openly and proudly call themselves Congos. History is dangerously present for those who have suffered from the past.
Like so many hurricanes, history is once again raging over Statia. From 2010, when Statia became part of the Netherlands, the island received much-needed funds and facilities, but also a new Dutch elite of administrators and entrepreneurs, as well as taxes and regulations that provoke resistance. Immigration has doubled the population in two decades and the old Statian families have become a minority on their own island. Numerous traditions and musical instruments have disappeared, family ties are falling apart. But behind the facades of modern times, the old Statian life persists for a while and people try to preserve their traditions and rituals, to reinvent their identity.
Statia's spell has never been broken, since 1998 Bos spends six weeks to six months there almost every year. The book has also, after twenty years, been finally published. These photos are her ode to Statia's "one family", her siren song to them. STATIA SONG.
Jeanette Bos will be present during the opening on Friday April 1st, 2022, from 4:00 PM to 7:00 PM in Gallery WM.
The book Statia Song will be on sale during the exhibition.
***************
Gallery WM heeft het ultieme plezier om de volgende tentoonstelling te mogen presenteren:
S
TATIA
S
ONG
van
Jeanette Bos
1 april t/m 30 april 2022
bij
Gallery WM 
Opening: Vrijdag 1 april, 16:00 – 19:00 uur
"De Statianen hebben mij in hun midden opgenomen, ik mocht hun levens vastleggen, zij hebben mij leren zingen en musiceren, zij hebben mij lid gemaakt van de traditionele string band en van een vrouwengroepje dat bij de mensen thuis zingt in de wake voor een begrafenis, en zij mijn familie geworden.
 Deze foto's zijn mijn ode aan Statia's "one family", mijn lied voor hen: STATIA SONG." Jeanette Bos
Statia Song
een fotografische ode aan het eiland en de gemeenschap van Sint Eustatius van fotograaf Jeanette Bos.
In juni 1996 voerden de Schikgodinnen fotograaf Jeanette Bos naar het Caribische eilandje Sint-Eustatius, of Statia, zoals het in de volksmond heet. Bos was op slag betoverd door deze kleine rots (21km2) in de wijde, warme, Caribische wateren. Al snel vond Bos haar weg in het dorpje met de weidse naam Oranjestad, de hoofdstad van Statia. Aanvankelijk was het plan om in drie maanden een fotoboek over het eilandleven te maken, maar het liep anders: Statia hield Bos onherroepelijk in haar greep; de smalle straatjes vol kippen en koeien, erfjes met overgroeide autowrakken, roze bloesemende slingerplanten op veldjes tussen houten huisjes en vooral: de vriendelijkheid van de mensen.
Medio 1996 woonden er zo'n 2000 mensen op Statia, overwegend oude Statiaanse families met Afrikaanse wortels, aangevuld met een paar honderd buitenlanders: Nederlandse docenten, Amerikaanse pensionado's en werknemers van het Amerikaanse olie-overslagbedrijf. De oude Statiaanse families waren hecht verbonden door verwantschappen en woonden dicht bijeen. Iedereen groeide op in de nabijheid van alle anderen, in een immense onderlinge vertrouwdheid. "We all one family." Deze uitgebreide familie nam Jeanette hartelijk op, ze leerde haar zingen en musiceren, ze maakte haar lid van de traditionele string band en van een vrouwengroepje dat liederen zingt in de wakes voor een begrafenis, thuis bij de rouwende familie. De mensen lieten haar binnen in hun huis en in hun leven, in hun verleden, hun verhalen.
Dit verleden is er één van glorie en geweld. Van de wrede tijd van de slavernij die niet zo gek ver achter ons ligt. In 1996 waren er nog oude mensen die zich de gefluisterde verhalen herinnerden van familieleden die geboren waren voor de afschaffing van de slavernij. Nazaten van de legendarische Afrikaanse voorvader Congo Sam durven zich pas sinds een jaar of tien openlijk en met trots Congo's te noemen. Historie is hachelijk voor wie geleden heeft onder het verleden.
Nu raast weer de geschiedenis als een orkaan over Statia heen. Vanaf 2010, toen Statia een deel van Nederland werd, kreeg het eiland broodnodige fondsen en voorzieningen, maar ook een nieuwe Hollandse bovenlaag van bestuurders en ondernemers, en daarnaast belastingen en regelgeving die verzet oproepen. In twee decennia verdubbelde het inwonertal door immigratie en zijn de oude Statiaanse families getalsmatig een minderheid op hun eigen eiland geworden. Tal van tradities en muziekinstrumenten zijn verdwenen, familieverbanden vallen uiteen. Maar achter de façades van de moderne tijd houdt het oude Statiaanse leven nog even stand en proberen de mensen hun tradities en rituelen te behouden, hun identiteit opnieuw uit te vinden.
Statia's betovering is nooit verbroken, sinds 1998 brengt Bos er vrijwel ieder jaar zes weken tot zes maanden door. Ook het boek was, na twintig jaar, eindelijk af, het werd gepubliceerd in 2016. Deze foto's zijn haar ode aan Statia's "one family",, haar lied voor hen. STATIA SONG.
 Jeanette Bos zal aanwezig zijn tijdens de opening op Vrijdag 1 april 2022, van 16:00 19:00 uur in Gallery WM.
Media
If then is now Walter van Teeffelen (blog):
STATIA SONG werd mogelijk gemaakt door genereuze bijdragen van:
Prins Bernhard Cultuurfonds Caribisch Gebied
Ministerie van Binnenlandse Zaken en Koninkrijksrelaties
NCDO – Duurzame Wereld
InterCapital / Dolf Huijgers
Havermans b.v. / Pedro Havermans
Bankiva Holding / Gerrit Heinen ✝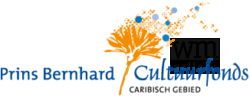 Tags: Jeanette Bos